Happy Friday everyone :-) It has felt like a long week to me, so I'm definitely happy that Friday has arrived.
I met some friends for dinner last night at Bannock in Toronto (corner of Bay and Queen) and on the way there, walked through the Eaton Centre as I had a little time to kill. I was innocently walking down the aisle when I looked over at
Indigo Books
and stopped dead in my tracks (sorry to the ppl behind me - I also HATE when people do that!).
What did I see? A totally, beautifully, styled home decor section. In a book store. 
I know I'm probably the last person to know this, but Chapters/Indigo has come a LONG way!! How gorgeous is this display? The display makes me think that whoever is in charge for buying there is an avid blog reader. Ceramic owls? Globes? Stacked books? :-)
And check out this pillow - looks designer to me ($39.50)...
Of course, when I got home I had to do a little online searching to see what other gems they had, and OMG - have I been living under a rock (rhetorical question, my friends :-)???
Things I would buy: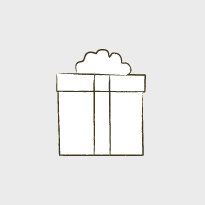 Gorgeous, right? Even though I've turned into an e-reader (never go into the book store anymore), now I have a good reason to pop my head in!!
In other news - I had my first bath last night and the tub did NOT fall through the floor (I stress about the weirdest things, I know!). It was glorious. There may or may not be a video of the water filling the tub, I was that excited. haha
Have a great weekend - next week is Bathroom Reveal Week!! Stay tuned...